What is an Activity Key and How Does It Work?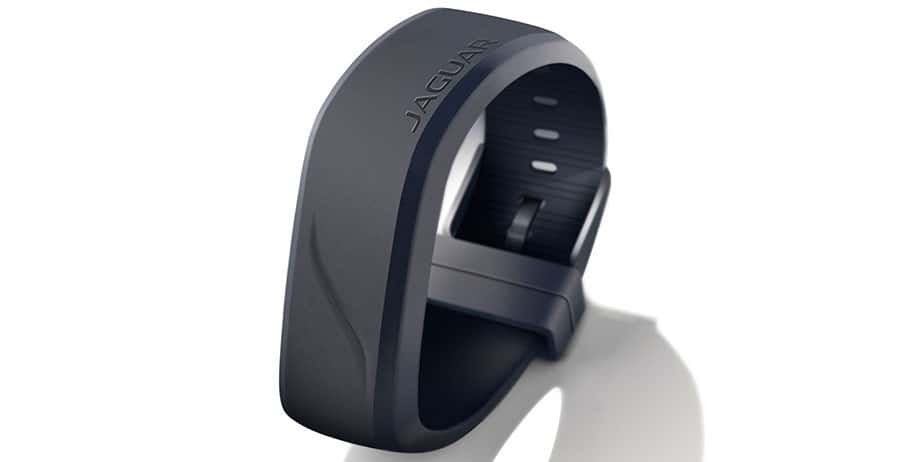 In the grand scheme of life, your car keys are likely pretty far down the line in terms of what you really care about. But when you think about the amount of time you spend with them, you may want to rethink their importance. The next time you're wondering where your keys went, consider what a wearable Activity Key on your wrist can do to help you manage the daily errands you run everyday with your Jaguar.
The Power of Convenience
Keys are heavy enough that they tend to sink to the bottom of purses or briefcases. With all the pockets in our lives, we can never be certain exactly where those keys even went, and may end up spending more time than we want to rummaging through our belongings. Jaguar didn't just accept this as one of the many inconveniences of life though, they went out of their way to give people another option when it comes to keeping themselves organized and in control. An Activity Key isn't really a key at all, but a wristband that you wear to make it easier to get into your car. When you're on the go, all you have to do is lock the traditional car fob in the car (yes, we know how crazy that sounds) and take the wristband with you.
Opening New Doors (and Trunks)
When you're ready to get back into your car, simply touch the keypad that's located at the rear of the Jaguar. This keypad is hidden in one of the creases of the tailgate, but you'll be able to feel it. Then place your wristband up to the emblem of the Jaguar, and it will open the doors for you. You can open the trunk or the doors this way, so you can load up the car after your major shopping trips. Close the trunk with just the touch of a button. Instead of spending more time wondering where your keys went, wear your key instead. This wristband may just end up being one of the smartest devices you end up getting.
Safety Comes Standard
While it's certainly unconventional to lock your keys in the car, you won't have to worry about what will happen should someone break the glass and come on in. When you exit the car, your key fob is automatically deactivated, so there's no way for someone to drive away with your vehicle. If you were worried about what was going to happen should your wristband be drenched in a sudden downpour, you can relax. The key is entirely waterproof, and it's strong enough to withstand practically any activity you might partake in when you're out and about. This means that you can safely skydive without having to worry about where your keys are. This wristband is simple and black, so even the most stylish people can match it with any outfit. It's also lightweight, so you may not even notice you're wearing it.
Stop by Jaguar of Fort Myers to learn morea about the great technology available in a new Jaguar